Our mission is to inspire and guide women in recovery from alcoholism and drug addiction utilizing proven structure sober support.
We believe in emotional honesty, 12 steps, accountability, sponsorship, personal responsibility, character, integrity and teaching life skills. Founded from decades of personal and family experience with addiction, Junction House Inc strives to share their personal experience of hope and possibilities with women who wish to regain a life once abandoned to drugs and alcohol.​
Women in Recovery from Alcoholism and Drug Addiction
Women in Recovery at Junction House Receive
All healthy, fresh, nutritious food provided for breakfast, lunch, dinner, snacks and drinks
On-site certified recovery specialist and live-in female managers
Structured, supportive, recovery family environment
12-step AA/NA meetings on and off premises, peer to peer support
Upscale living accommodations with fresh linens, pillows, blankets, and towels provided
Weekly Certified Yoga and Meditation sessions done on premises
All utilities, Wifi, cable included
Private, landscaped properties with relaxing decks, fire pit, meditation areas, fireplaces, and plenty of private parking for cars
Located in a upscale suburban, country settings at the Junction of Montgomery, Bucks, and Philadelphia counties​. Close proximity to Center City Phila.
We provide women in recovery with affordable, HIGH QUALITY sober living homes. Junction House recovery residences are structured as a single family home with protection of the ADA and FHAA. Junction House, Inc. is a drug and alcohol-free sober home. Drug and alcohol tests are randomly and routinely given.
ON-SITE CERTIFIED RECOVERY SPECIALIST, SOBER COACH AND ADDICTION PEER ADVOCATE SESSIONS ARE AVAILABLE FOR CO-DEPENDENCY, FAMILY GUIDANCE AND INTERVENTIONS.
Intensive outpatient (IOP/PHP or GOP,) for women in recovery is offered in the event it is needed. These accredited facilities are within close proximity to our sober homes and provide transportation for our clients. Junction House, Inc. is a self-pay recovery residence with no assistance from the state, government or taxpayers money. Women in recovery at Junction House Inc. are expected to work or volunteer. Junction House Inc. does not provide detoxification.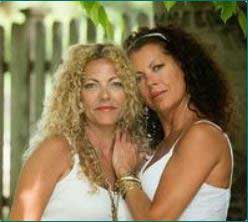 Meet the Founders of Junction House Inc.
Deborah Arnone & Dr. Kiki DiGiacomo, CRS
Debbi and Kiki are women in recovery. They are sisters who have over 40 years of combined personal and family recovery experience, practice and knowledge of the disease of alcoholism and addiction. The Junction House Inc. founders have taken their recovery residences to the next level of care, whereby Dr. Kiki received the designation of Certified Recovery Specialist.
It is without hesitation, nor reservation, that their paths have lead them to the opening of their sober living homes for women. Junction House Inc. was founded with the principles that women in recovery can achieve long term sobriety, serenity and have productive, fulfilling lives, free from the disease and disability of addiction.
The founders of Junction House have designed beautiful sober homes in upscale neighborhoods with the intention of creating dignity for their clients. Debbi and Kiki promote positive self esteem to fulfill the goal of a purposeful life, free of addiction and the right for women in recovery to choose where they live.
Debbi and Kiki created Junction House, Inc. recovery residences with a family structured environment in mind. Their sober homes offer 12 step programs, spirituality and healthy living within a nurturing, spacious setting. Furthermore, the Junction House founders are passionate about giving back to other women in recovery.
Junction House Inc. serves to promote quality, long-term recovery…one day at a time. Our philosophy fosters the improvement of healthy body, mind and spirit in recovery while incorporating 12-step principles into the lives of women in recovery.
​
CALL FOR MORE INFORMATION & AVAILABILITY
Dr. Kiki at 215-919-1558
Debbi at 215-815-0113
info@junctionhouserecovery.com
888-445-8628 | 888-44-JUNCTION
WE ACCEPT ALL MAJOR CREDIT CARDS