OUR SOBER LIVINGS & RECOVERY RESIDENCES
Junction House is comprised of sober living and recovery residences in Pennsylvania. Founded by two sisters, Debbi and Dr. Kiki, who have over 45 years of combined personal experience in recovery. In 2013, they designed their recovery residences in upscale PA areas, with each home being unique in providing just the right amount of structure. Junction House Inc is proudly recognized and certified by the National Alliance for Recovery Residences (NARR) and the Pennsylvania Alliance of Recovery Residences (PARR), founding member of Sober Living Association of Pennsylvania (SLAP), and voted the Best of Philadelphia 2019 for recovery residences.
Currently, as of March 2023, Junction House has 4 locations: 2 are higher structure recovery residences, and the other 2 are nominal structure sober living homes designed for those women with some clean time and solid recovery foundations. The homes are located throughout Warwick, Warminster, and Buckingham Townships, all of which within Bucks or Montgomery Counties.
The owner, Debbi, take a hands-on approach, knowing from their personal recovery experiences, how significant recovery and sober homes can be to your recovery success. Each of their residences have rules to help you focus, teach accountability, take responsibility, and stay on track. You can expect a serene environment to support your sobriety along with a family like setting with other peers in recovery. Their goal is to help you establish a productive and healthy lifestyle and become self supportive.
What to expect from Junction House recovery residences:
Proactive daily supportive structure
Weekly Random 17-panel drug & alcohol testing
Guidance from owner with over 18 years of recovery experience and long-term recovery
Family guidance on codependency and boundary setting
Trained on-site managers or senior house peers
Household support from residents with long-term recovery
Next door to 12-step meetings 4x day
 Fresh, healthy, nutitious foods delivered weekly
House-wide wifi internet and 55″ flat screen TV's with cable
Cars, phones and personal laptops permitted
Close proximity to affiliated IOP/PHP facilities
Fresh linens, blankets and towels provided
Near shopping districts and employment opportunities
Lyft and Uber availability
Live-in emotional support dogs on premises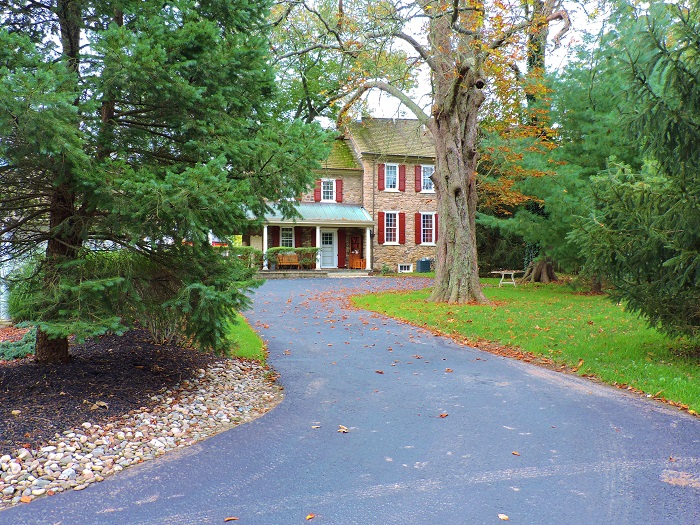 Junction Bridge is our flagship house. This is a phase-1 recovery residence which is among the higher structure environments we offer, designed for women just starting out at Junction House.
Junction Manor is the second among our more highly structured phase-1 recovery residences. This residence is located in Warminster Township, PA, which is considereed Central Bucks County..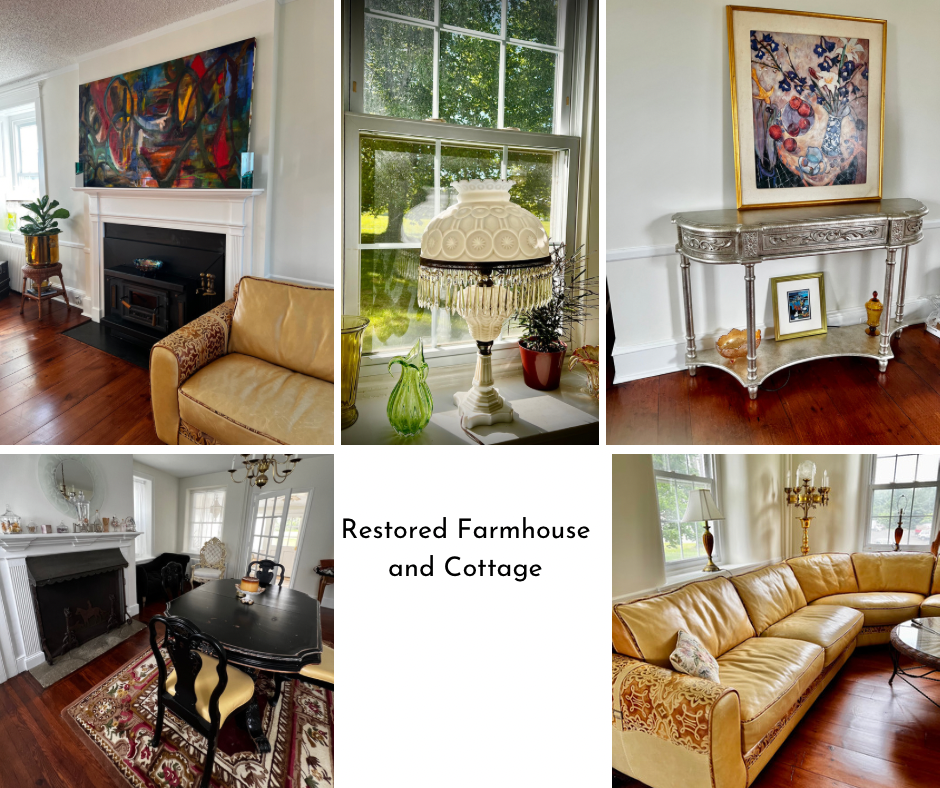 Junction Cottage is one of our phase-2 sober living residences. Our two sober living homes have a bit less structure, a bit more freedom, and added personal accountability, designed for the residents who have been with us for some time and have strong foundations in sobriety.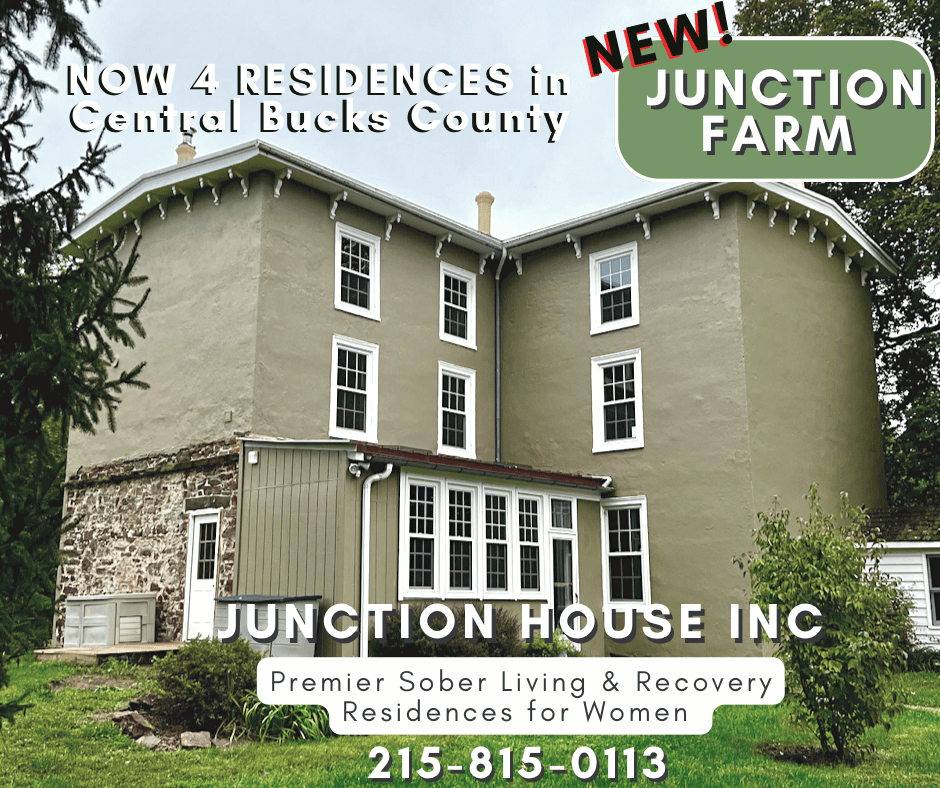 Junction Farm is the second among our less structured recovery residences. This residence is located in Buckingham Township, PA, which is considereed Central Bucks County..
888-445-8628 | 888-44-JUNCTION
WE ACCEPT ALL MAJOR CREDIT CARDS