Medication Assisted Treatment (MAT) at Junction Bridge Recovery Residence
Junction House Inc. is delighted to introduce you to its latest addiction recovery residence, Junction Bridge. Junction Bridge is different from other sober living homes because it is geared towards women in need of Medication Assisted Treatment from drugs and alcohol. The all women's MAT recovery residence is lead by the successful team of Debbi and Dr. Kiki. These remarkable two sisters keep finding ways to reach out to women in recovery, discovering new ways to help heal addiction and provide a path to sobriety.
Most sober living homes would be happy to just have one successful recovery residence! Junction House Inc. had three sober living homes and is proud to open its fourth, a MAT recovery residence in Pennsylvania. With over 40 years of personal and professional experience, the sisters of Junction House Inc. have a lot to offer! They are a shining example of how passion and commitment can truly create a healthy and happy sober life. Their continuous drive for long lasting sobriety is the inspiration behind Junction Bridge MAT recovery residence.
"Junction Bridge" is our Premier MEDICALLY ASSISTED TREATMENT (MAT) recovery residence (Level 3).
As MAT becomes the forward modality in long term recovery, "Junction Bridge" is exclusively for women on Suboxone maintenance.
It has been shown that over 50-67% of those medically assisted stay engaged in a treatment plan for one year. As recovery trends change, Junction House Inc aims to stay current with successful outcomes. All clients must agree to follow our protocol of medically assisted treatment prior to coming into Junction Bridge.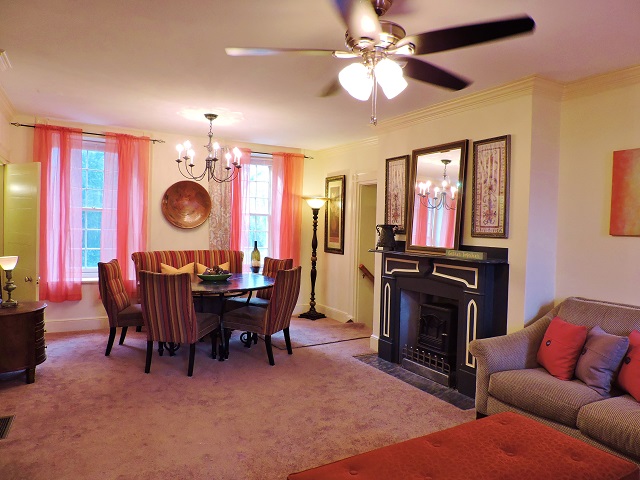 Junction Bridge is a restored stone Farmhouse, dating back to 1738. Featuring all modern amenities, remodeled granite kitchen and bathrooms, spacious living and dining areas, beamed ceilings, 2 entry doors to fabulous wrap around covered porch, 4 bedrooms, 3 baths, 4 decorative fireplaces and plenty of private parking.
Our MAT recovery residence is conveniently located in beautiful Warwick Township Bucks County, PA, near employment opportunities, IOP/PHP affiliate facilities and local 12 Step meetings.
What is Medication Assisted Treatment?
Medication Assisted Treatment combines behavioral therapy and medications to treat substance use disorders. MAT is a holistic approach to treat opioid addiction and alcohol dependence with FDA approved medications along with counseling. MAT is primarily used for the treatment of addiction to opioids such as heroin and prescription pain relievers. There is a misconception that MAT is merely substituting one drug for another. Instead, approved medications relieve the withdrawal symptoms and psychological cravings that cause chemical imbalances in the body. Although there is much controversy regarding Medication Assisted Treatment, research has shown that medications used in MAT have no adverse effects – when used in proper dosages – on intelligence, mental capacity and physical performance.
Medication Assisted Treatment (MAT) Goals
Normalize brain chemistry
Block the euphoric effects of alcohol and opioids
Relieve physiological cravings
Normalize body functions without the negative effects of the abused drug
What is a MAT Recovery Residence?
MAT Recovery Residence offers a viable recovery option. Research has shown that MAT combined with other recovery tools can improve the outcome of sobriety success.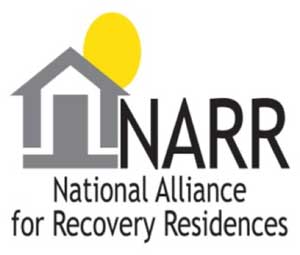 National Alliance for Recovery Residences Facts on MAT
Recovery residence owners/operators can not legally deny admission solely on the basis
of an applicant's current use of physician-prescribed medications
Recovery residences may decline referrals of individuals who use certain
medications because the recovery residence does not provide pertinent staff or
services. In those cases, referrals should be made to alternative facilities when
available.
Recovery residences are encouraged to maintain a supply of naloxone and ensure staff are trained periodically in overdose reversal procedures
Certified recovery residences maintain accommodations for residents to store drugs securely and take their medications following the prescriptions
CALL FOR MORE INFORMATION & AVAILABILITY
Kiki at 215-919-1558
Debbi at 215-815-0113
info@junctionhouserecovery.com
888-445-8628 | 888-44-JUNCTION
WE ACCEPT ALL MAJOR CREDIT CARDS

CONFIDENTIAL CONTACT FORM