Alcoholism is a complex disease that is terribly difficult to resolve alone. There are many benefits to women's sober living homes that help prevent relapse…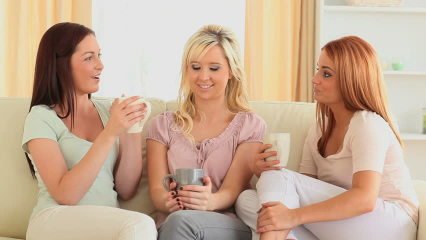 There is no general or cookie cutter solution to alcoholism. Each individual has a different history, experiences and genetics. Since the withdrawal symptoms from alcohol can be devastating if not fatal, medical detox is typically the first step. Afterwards, a 30-90 day stay at drug rehab is a common course of action for treatment of alcoholism. For some, that may be enough but unfortunately for so many others, that may not prevent relapse. Women's sober living homes can provide a continuity of care to help with recovery from alcoholism.
Returning home after drug rehab may be the wrong option for those with a long history of alcoholism. The reminders, memories may be too powerful to overcome on your own. There just seem to be too many triggers that can lead to relapse. Without the proper support, it's so hard to put your alcoholism in the past. Women's sober living homes are drug and alcohol free environments, giving you a fighting chance from the get go. They are filled with women who are in the same sort of situation as you, making it easier to confront your issues and get past them.
Surrounding yourself with others who have walked in your shoes and can relate to you can make the road to recovery from alcoholism less intense. The love, structure and support you can find in women's sober living homes may be the difference between staying sober and continuous relapse. Building a new healthy lifestyle that fosters good relationships and allows you to work while focusing on your recovery is what you should expect at an effective women's sober living home.
Junction House strives to teach the physical, spiritual, and emotional key necessities that women need in order to continue their road to recovery and live a productive, purposeful, self-sufficient life without drinking.
Our women's sober living homes are located in serene, upscale environments offering all fresh, healthy, nutritional food, weekly on-site meditation and yoga classes and transportation to individual and group therapy, early recovery skills and relapse prevention groups by our affiliate IOP facilities. With over 37 years of experience and owners who truly care, find out how Junction House women's sober living homes can facilitate your recovery from alcoholism or drugs.
888-445-8628 | 888-44-JUNCTION
WE ACCEPT ALL MAJOR CREDIT CARDS